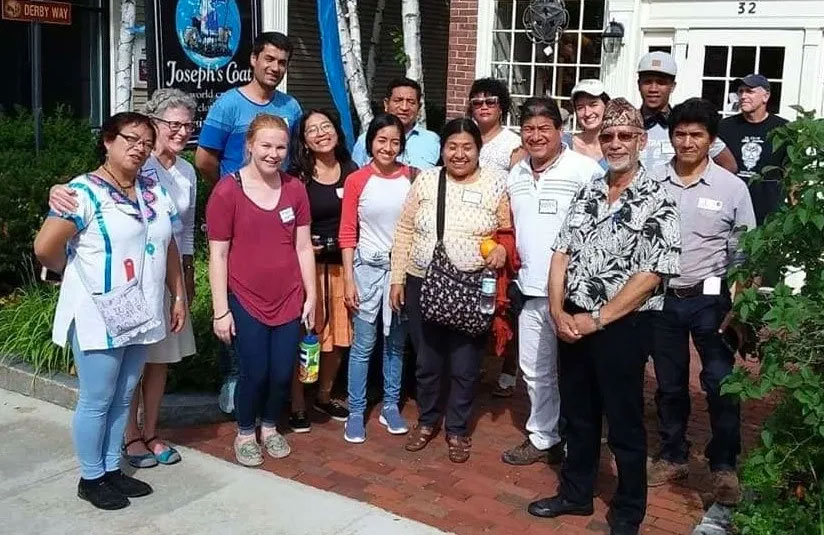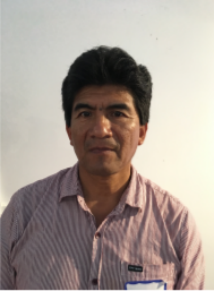 Deniss Sanchez
Ceramica Deniss-Sanchez
We create traditional Peruvian ceramics and ornaments, preserving techniques and traditions while creating employment in our community. We use only natural materials and colors in our designs, reflecting our strong sense of home, family, and spirituality. Our style and techniques have been handed down through the generations for over 80 years. Traditionally, our ceramics were given as gifts for special occasions. Now, we share them with the world.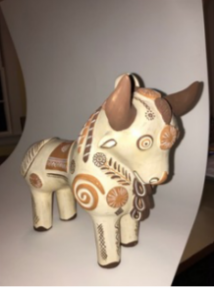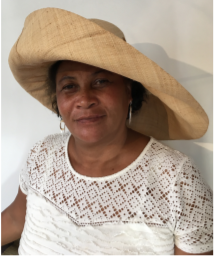 Marie Alexandrine
Tahiana Création
Our mission at Tahiana Création is to create employment and reduce poverty among vulnerable people in Madagascar by providing them with the skills to create high quality, hand-made products. We make woven baskets, table runners, placemats, rugs, tote bags, and hats from vetiver, a grass native to Madagascar. Vetiver roots are thin and fibrous, making them ideal for weaving with a variety of basketry techniques. Some of our designs also feature vetiver woven in combination with cotton, raffia, and recycled textiles.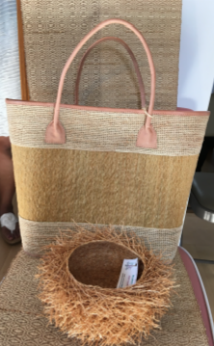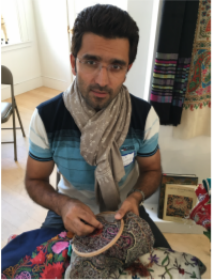 Afra Kashmir creates traditional handmade scarves and shawls. This tradition came 600 years ago from Persia to Kashmir, India to provide employment to the people. It is a family business and we also provide employment to other people. The shawls made from pashmina, and embroidered by hand on a hoop, are the most luxurious wrap. Light and warm yet airy, they are comfortable as a scarf in the colder temperatures and as a wrap in the Summer evenings. Whether they are embroidered or plain, each scarf is elegant and very soft.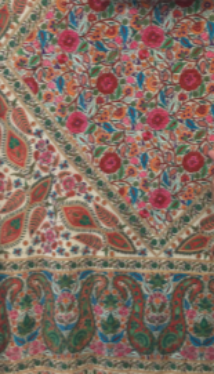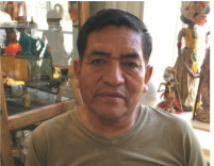 Fidel Palomino
Retables Jimenez Palomino
Retables Jimenez Palomino creates traditional Retablos products reflecting religions, celebrations and feature our family flower designs that represent good luck. These traditions have been passed on from my grandparents and in my generation we began to refine the techniques with smaller, more detailed figures. Our family of 5 does most of the work and we have another family that helps us paint. Retablos are tri-dimensional miniature scenes. Fidel's daughters have both been to the World Art Market for the last 2 years.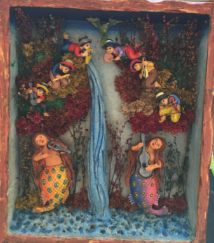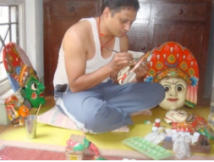 Ujjwal Shrestha
Crafted in Kathmandu
Crafted in Kathmandu is a business that works to support artisans, craftsmen, and women living in and caring for historical cities like Kathmandu. Crafted in Kathmandu sees the vast importance in preserving the art, craft, unique lifestyles, and the living heritage of these unique settlements in order to protect these World Heritage Cities. It is the hands, skills, and knowledge of the artisan families that has been handed down from generation to generation that has kept these cities alive. Crafted in Kathmandu supports a variety of artisans who create a diverse range of crafts, including handmade paper, jewelry (silver, gold, and beads), ceramics, artwork and basketry, pauva/thanka painting, stonework and wooden crafts.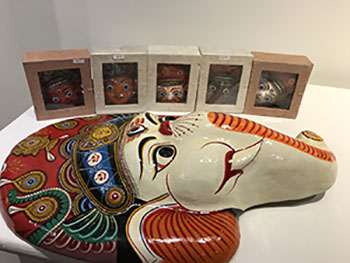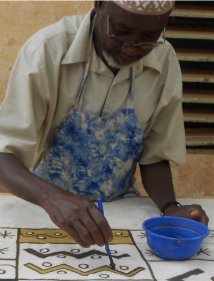 Habibou Coulibaly
Ouagadougou National Arts and Crafts Center
 Ouagadougou, Burkina Faso
Coulibaly's art is part of his creative and cultural identity, spanning generations among his family and community. As a textile artist of the Bamana people, he practices a craft of vegetable and mineral dyeing, called Bogola Fini. This translates to 'result of clay on the fabric' in the Bamana language. Bogolan is a traditional dye made of tree leaves, barks, grains, and clay. He works to share his knowledge and bring support to the youth and women of his community through the training, production, and sale of indigenous art.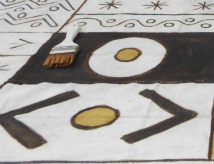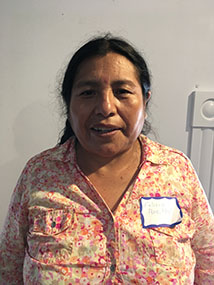 Felicia Huarsaya
 Puno, Azangaro Province, Peru
Felicia is Aymara and comes from Puno, a small community in the Peruvian province of Azangaro about 15,815 feet above sea level near Lake Titicaca. In her 4,450 acre community, residents support themselves by raising livestock like llamas, alpacas, cows, and sheep, and by farming staple crops, including potatoes, oca, olluco, and mashua. 
In addition to agricultural and livestock activities, Felicia's community is known for creating handmade craft goods. Using high quality materials, she hand-weaves a variety of beautiful products, including sweaters, scarves, hats, finger puppets, and more. 
Felicia is also involved with the United Nations Permanent Forum on Indigenous Issues, where she advocates for indigenous rights and furthers the debate on discrimination, climate change, and protective environmental measures.